Profile
Robert T. Vaughn, Attorney-at-Law
A 1974 graduate of The University of Tennessee, Mr. Vaughn attended The Nashville School of Law and became licensed to practice law in Tennessee courts in October, 1979. Mr. Vaughn is admitted to practice in Federal Courts in the Middle District of Tennessee, the Eastern District of Wisconsin and the Eastern District of Michigan. He is also admitted before various United States Courts of Appeals, including the 4th, 6th, 8th, 9th, 10th, and 11th Circuits. Mr. Vaughn is also admitted to practice before the United States Supreme Court.
Mr. Vaughn has represented clients in 35 state and federal courts. While not admitted to practice in other states, he has worked with local counsel and entered court under motion 'pro hac vice'.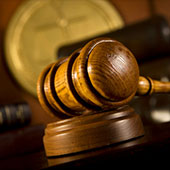 Mr. Vaughn has taught law related courses for 25 years at various institutions including Belmont University, various private companies and for the past 9 years served as an adjunct professor at Tennessee State University. Mr. Vaughn has been invited to speak on the issue of drug paraphernalia before the National Association of Criminal Defense Attorneys. Mr. Vaughn's advice is frequently sought by manufacturers, distributors and retailers of alleged drug paraphernalia.
His articles on drugs and drug paraphernalia have been published by the Drug Law Review, High Times Magazine and Headquest Magazine. Mr. Vaughn has been frequently quoted in local and national publications. He has lobbied and assisted in writing laws in Michigan, Ohio, Hawaii and Washington D.C. For over 25 years, Mr. Vaughn has continually, on an un-interrupted basis, published "The Letter of the Law", a monthly update involving the manufacture, sale, and prosecution of drug paraphernalia cases.
Robert Vaughn was elected to the NORML Advisory Board (National Association for the Reform of Marijuana Laws) in July, 2009. Please visit their website for more information.
Mr. Vaughn is a member of The Nashville Bar Association, The Tennessee Bar Association and The Tennessee Association of Criminal Defense Lawyers (TACDL). He is often heard on local radio stations and his advice is highly sought after from those needing the services of a top rated Nashville criminal lawyer.
Mr. Vaughn's practice is solely that of a Nashville Criminal Attorney defending Local, State and Federal Charges. If you are in need of a Criminal Attorney for your DUI - Implied Consent charges or Criminal Charges, we invite you to call our office now. "WE DON'T JUDGE YOU, WE DEFEND YOU".
Client Testimonial
"If you want a REAL criminal defense, call Robert Vaughn. He has represented me to my satisfaction in both New Mexico and Colorado. I highly recommend Robert Vaughn." – Jim B., Farmington, NM
Recent Case Results
VIOLATION – Aggravated Child Abuse, Aggravated Child Neglect
FACING – 25 Years Per Count
RESULT – Hung Jury
VIOLATION – Possession Meth-Amphetimine
FACING – 3 Years Prison
RESULT – Probation
VIOLATION – Second Degree Murder
FACING – 25 Year Plea Offer
RESULTS – Guilty – Manslaughter – 18 Months Jail
VIOLATION – Loaded Weapon Through Airport Detector
FACING – 2 Years
RESULTS – Not Guilty